Use CYBEROUT promo code for 30% off at CEOgolfshop.com on all outerwear. Code is valid for 11/26/2012 and November 27, 2012 only.  Quantity discounts for corporate accounts do not apply. Optional logo embroidery additional.
The outerwear sale includes our full 2012-2013 fall and winter collection of Zero Restriction outerwear:
Men's Highland Soft Shell Jacket
Ladies Highland Soft Shell Jacket
Men's Highland Color Block Jacket
Men's Airflow Color Block Jacket
Men's Airflow Top Stitch Pullover
Men's Lightweight Full Zip Jacket
Men's Watson Windshirt
Ladies Z400 Zip Mock Pullover
Men's Waterproof Packable Jacket
Men's Waterproof Packable Pants
Men's Gore-Tex® Tour Lite II Jacket
Men's Gore-Tex® Qualifier Pants
Ladies Michelle Jacket & Pants
Click to buy men's outerwear now.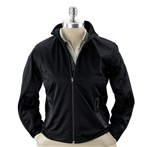 Click to buy women's outerwear now.
About Zero Restriction
Founded in 1991, Zero Restriction is a Pennsylvania-born company that started making waterproof rainwear for golfers. Players on all three professional Tours saw the advantages of ZR, and orders started pouring in. Now more than 19 years later, ZR is setting new standards in all golf performance apparel, using innovative technology and patented features to enhance freedom of motion without restriction, something that is crucial for all golfers. Zero Restriction is a top-rated outerwear brand among retailers (AGM 2010 Survey and PGA Magazine), and past supplier to international team competitions (Ryder Cup, Walker Cup, President's Cup). Zero Restriction is part of Summit Golf Brands which also includes Fairway and Greene and EP Pro.
About CEOgolfshop.com
CEOgolfshop is proud to offer the finest golf performance apparel for corporate apparel, executive gifts, and individual enjoyment. CEOgolfshop.com is privately held and sells via the internet and special events only. The company currently sells throughout North America and seven countries, either directly or through its affiliates to executives, tournament directors, marketing directors, and consumers.